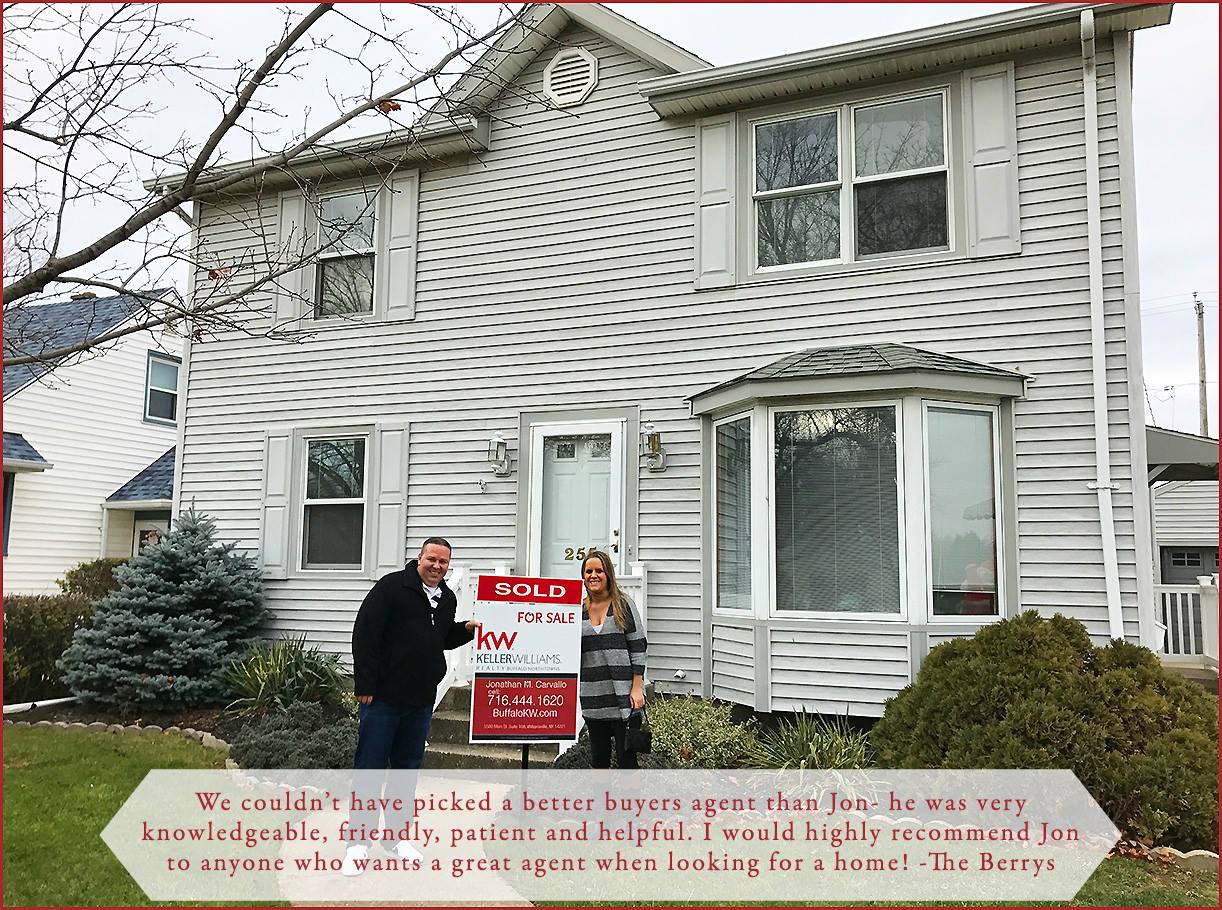 I couldn't have picked a better buyer's agent than Jon! He was very knowledgeable, friendly, patient, and helpful. He set us up on a cool site called The Portal which helped us to narrow down houses we were interested in, and alert us as soon as a potential new house came on the market that met our

criteria. He even brought another house to our attention that wasn't listed in our portal. It didn't take him long before he had a very good understanding of what my wife and I wanted. Jon was very straight forward, which we really appreciated. He would tell it the way he saw things rather than beating around the bush and just telling you stuff to try to get a sale. I would highly recommend John to anyone who wants a great agent when looking for a home. Thanks again Jonathan!
— Daniel & Jennifer B.